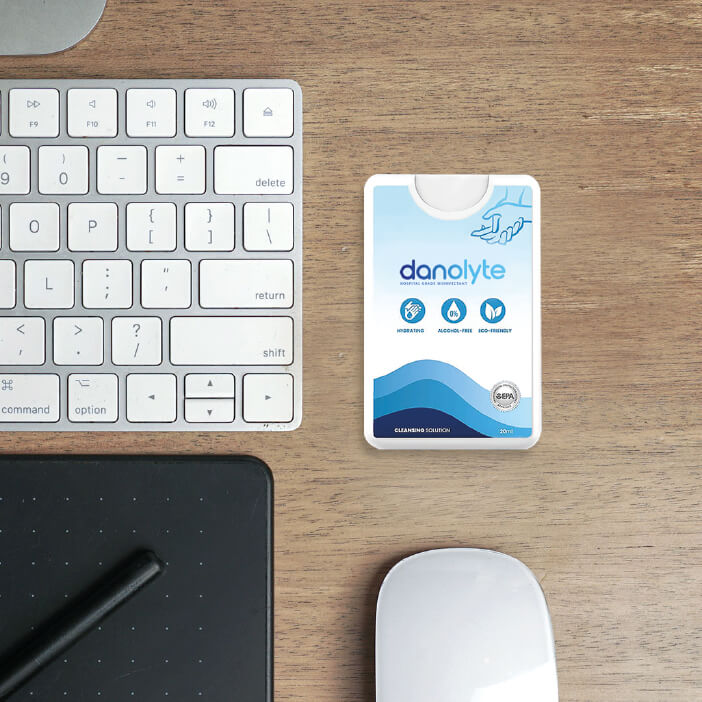 Danolyte harnesses the power of nature utilising 25-year proven US patented technology and a proprietary process, replicating Hypochlorous Acid (HOCl) a naturally occurring molecule found in the human body (which plays an integral part in immune response), to produce a new generation of organic disinfectants and sanitizers.  Our products are scientifically proven, hospital grade EPA approved to kill pathogens including SARS-CoV-2 (COVID-19) and are non-toxic and eco-friendly for use across a broad spectrum of applications.
Is Danolyte Effective Against SARS-CoV-2 (COVID-19)?
Danolyte has demonstrated effectiveness against viruses similar to SARS-CoV-2 on hard, nonporous surfaces.  Therefore, Danolyte can be used against SARS-CoV-2 when applied in accordance with the directions. Danolyte is N-listed by the EPA to be an effective disinfectant to use against SARS CoV 2. Danolyte has been added to the Environmental Protection Agency's (EPA) List N: Disinfectants for Use Against SARS-CoV-2 (COVID-19) under the registration Number: 91582-1
Convenient for everyday on-the-go needs.  Kills 99.9% of germs and bacteria on-the- go without over-drying your skin. Perfect for you, your kids, and even your pets!
NO HARMFUL CHEMICALS | NO RINSE REQUIRED | NO SKIN IRRITATION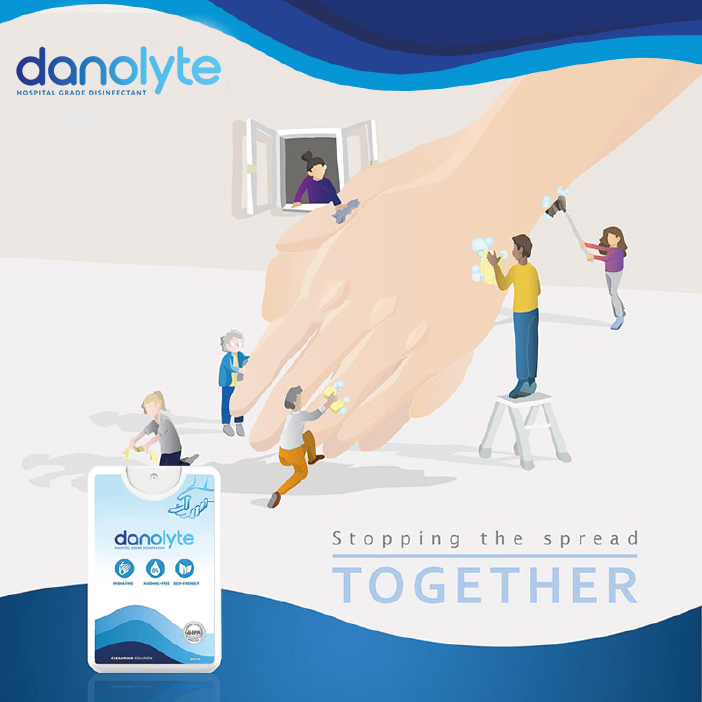 CLEAN
With a few pumps you can cleanse your hands on-the-go to reduce bacteria on the skin.

HYDRATES
Unlike skin drying alcohol our Antimicrobial hand cleanser leaves your skin feeling soft and hydrated.

DEODORIZE
Kills odour-causing bacteria in the air and on surfaces with no artificial fragrances
Related Products