Danolyte harnesses the power of nature utilising 25-year proven US patented technology and a proprietary process, replicating Hypochlorous Acid (HOCl) a naturally occurring molecule found in the human body (which plays an integral part in immune response), to produce a new generation of organic disinfectants and sanitizers.  Our products are scientifically proven, hospital grade EPA approved to kill pathogens including SARS-CoV-2 (COVID-19) and are non-toxic and eco-friendly for use across a broad spectrum of applications.
Is Danolyte Effective Against SARS-CoV-2 (COVID-19)?
Danolyte has demonstrated effectiveness against viruses similar to SARS-CoV-2 on hard, nonporous surfaces. Therefore, Danolyte can be used against SARS-CoV-2 when applied in accordance with the directions. Danolyte is N-listed by the EPA to be an effective disinfectant to use against SARS CoV 2. Danolyte has been added to the Environmental Protection Agency's (EPA) List N: Disinfectants for Use Against SARS-CoV-2 (COVID-19) under the registration Number: 91582-1
Eliminate all chemicals at home with our eco-friendly, all-purpose, alcohol free cleaner. Spray worry free anywhere and everywhere throughout your household to disinfect, sanitize, and deodorize with no rinse required and approval for use on food contact surfaces. From kitchen appliances to bedrooms and children's toys Danolyte has proven to be 100x more effective than bleach without the toxins and risk to family members.
Powerful enough to disinfect hospitals yet gentle enough to disinfect children's toys
NO HARMFUL CHEMICALS | NO RINSE REQUIRED | NO SKIN IRRITATION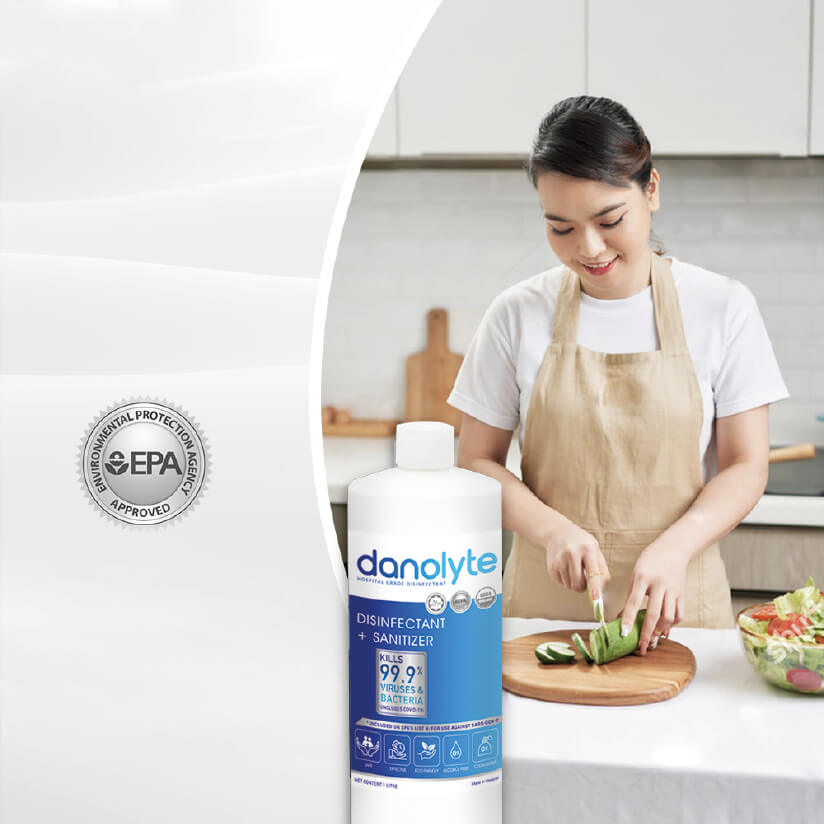 INVENTED TO DISINFECT THE WAY YOU NEED

DISINFECT
Invented to provide a healthier environment by eliminating and destroying allergens while on the move.

SANITIZE
Destroys all unwanted microorganisms through physical destruction of the cell structure.

DEODORIZE
Kills odour-causing bacteria in the air and on surfaces with no artificial fragrances
DANOLYTE APPROVED FOR USE ON

FURNITURE
Beds, sofas, tables, chairs, cabinets, carpets, mirrors high end finishes and all fabrics.

EQUIPMENT
From kitchen equipment to electronics at the office spray with no rinse required

KIDS TOYS
Wooden, plastic, and everything in between. Disinfect worry free. All natural, all organic, all safe.

LAUNDRY
Clothing, linens, towels, cloth masks, bibs and much more. Disinfect, Sterilize, Deodorize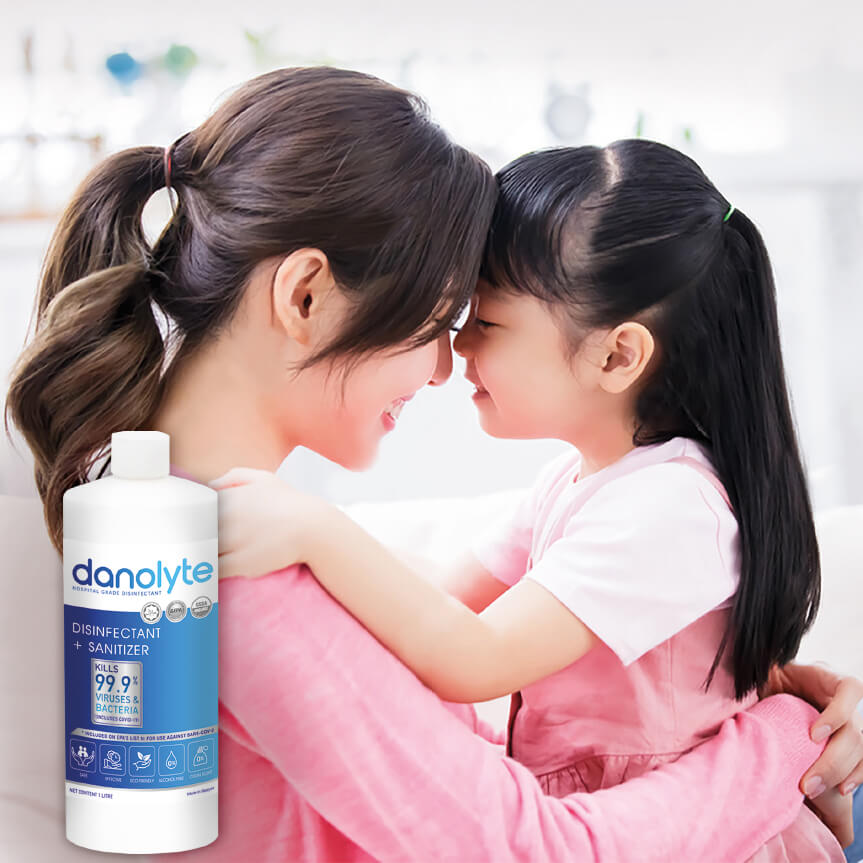 Related Products